Advanced Internet Technology – 2016
Islamic University of Gaza Department of Computer Engineering
ECOM 5349 – Advanced Internet Technology
Syllabus – Spring 2016
Instructor: Dipl.-Ing. Abdelnasser Abdelhadi
Email: aabdelhadi@iugaza.edu
Room: I516, phone: 1049
Lecture time: Sunday, Tuesday 12:30 – 14:00 and 14:00 – 15:30
Textbook: Servlet & JSP: A Tutorial, Second Edition by Budi Kurniawan – 2015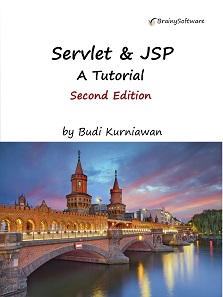 Reference Book :
Core Servlets and JavaServer Pages 2nd edition
. Marty Hall – Larry Brown – 2003
Important Links:
http://docs.oracle.com/javaee/5/tutorial/doc/bnadp.html
http://java.sun.com/docs/books/tutorial
Course Description: The course covers the development of web applications using Java technologies including JSP, Java Servlets, JSF, JSTL, EL, MVC, JDBC. It introduces the concepts of the Internet Platform, the Communications Protocols, sessions managment and tracking and web services. After finishing this course students will be able to develop, install and execute powerful web applications with connections to data base systems such as ORACLE or SQL Server.
Prerequisite: Computer programming II (Java) ECOM 2324
Course Outlines:
Web Structure
Request, Response, Sessions
Java Servlets
JSP
JDBC
MVC
EL and JSTL
JSF
Spring MVC
Web Services

Selected Topics (APIs and Mashups, Social Networks)
Grading Scheme
Lab 10%
Attendance and class Activities 20%
Project 30%
Final 40%